New Bomb Turks tribute LP -OUT NOW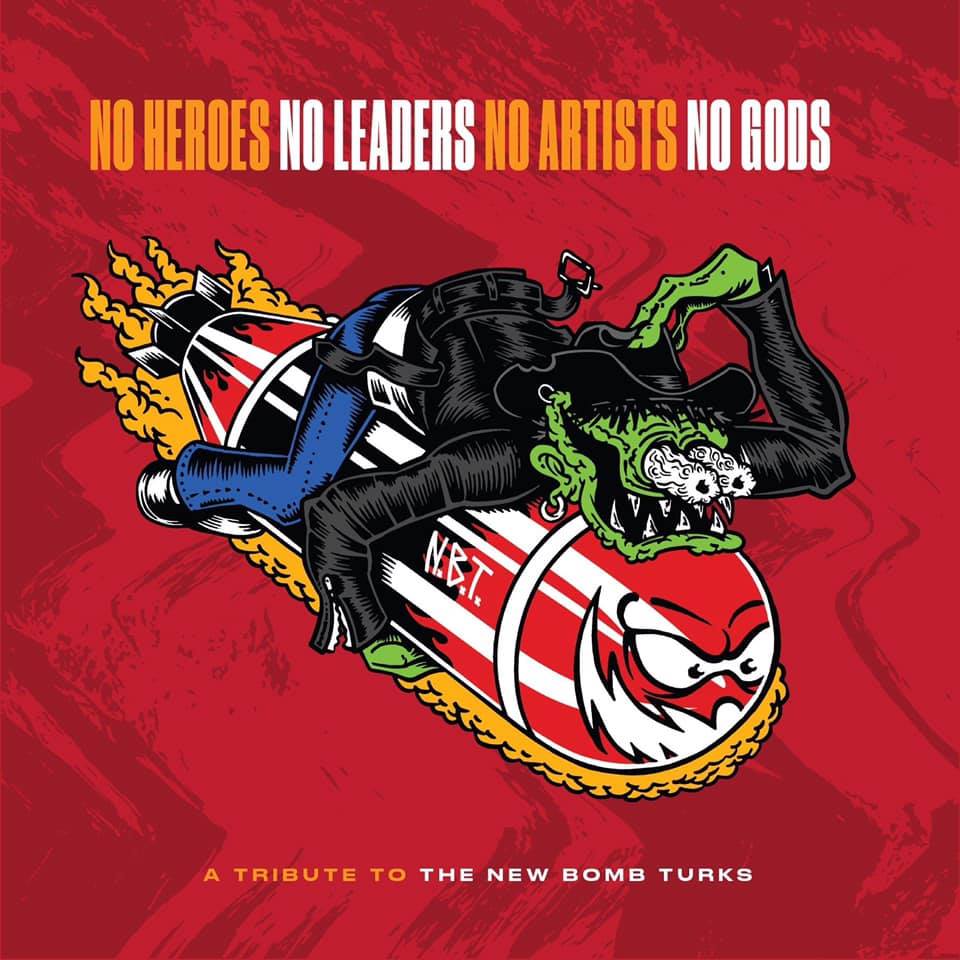 Ardo (Dead Furies) got together some of the greatest rock bands of our day for a tribute LP to New Bomb Turks! Available in the US from Spaghetty Town with exclusive orange vinyl, and also on black vinyl. This is a VINYL ONLY release. We only have 100 copies for sale.
Available in Europe through Dragstrip Riot Records (Estonia) and Ghost Highway Recordings (Spain). Each with exclusive colors
Who is on it? Who isn't on it?!
SIDE A
1. Professional Againsters - Bolan's Crash
2. Deadheads - Quarter to Four
3. "DEMONS" - Pretty Lightning
4. The Boatsmen - Wine and Depression
5. Acid's Trip - Snap Decision
6. The Chuck Norris Experiment - End of the Great Credibility Race
7. The Hip Priests - Jukebox Lean
SIDE B
1. Dead Furies - Your Beaten Heart
2. Scumbag Millionaire - Tryin' to Get By
3. The Drippers - Hammerless Nail
4. Jonesy - Jeers of a Clown
5. Killer Hearts - Spanish Fly by Night
6. Randy Savages - We Give a Rat's Ass
7. The Hellacopters - Veronica Lake