RMBLR MF/EP second pressing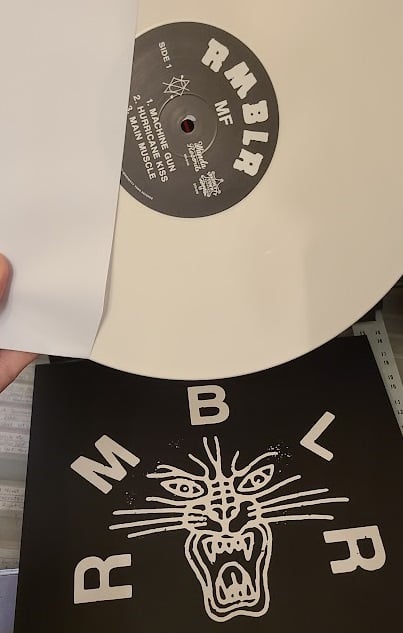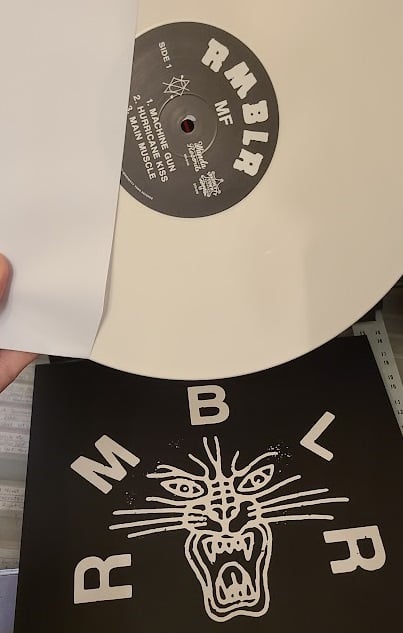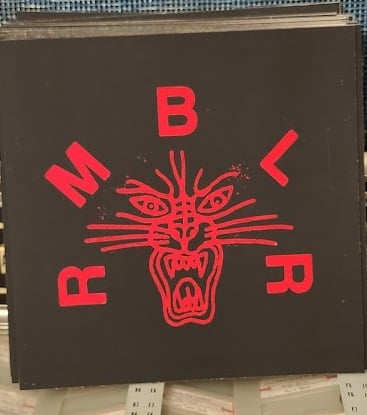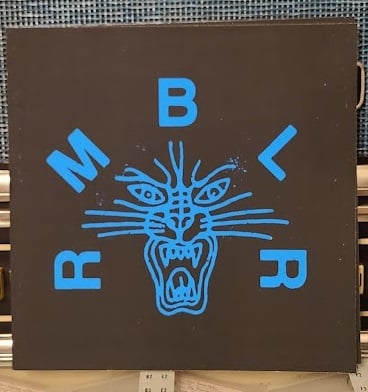 The first pressing sold out super fast, so don't sleep on the second pressing of RMBLR's MF/EP. We have a limited amount of copies for North America. This pressing is all white vinyl.
SOLD OUT-We do have a very limited amount of screened and hand numbered jackets. 15 total Black/Red (white vinyl) and just 2 Black/Blue (white vinyl)
The rest are white vinyl, with the original jacket style
We also have a few with bent corners on the jackets. They were clearly dropped in the mail.
If you are in Central or South America contact us at spag[email protected] to get a shipping price. Discounted to $14!
In Europe from Wanda Records
https://mailorder.wandarecords.de/
1 Machine Gun!!
2 Hurricane Kiss
3 Main Muscle
4 Tal'm Bout
5 Move Over
6 Get Ghost