He Who Cannot Be Name "The Good The Bad And The Brutal" LP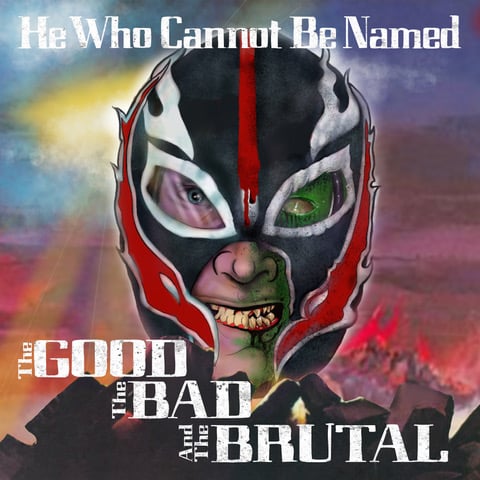 It's finally time for He Who Cannot Be Named's latest offering "The Good, The Bad And The Brutal"! We are pleased to announce that we are part of the release of long time Dwarves member He Who Cannot Be Named new solo record. The Good The Bad And The Brutal. Being long time Dwarves fans here at ST Records. We can say hands down this one of the finest records to come out this year. The new HWCBN takes classic punk, hardcore, surf, even country and western influences and twists all those different elements into this record to create something new fresh and non-cliché. With a few surprise musicians like Spike , Nick Oliveri makes this record his finest work to date in our opinion
Released on black and exclusive super limited edition (US ONLY) yellow vinyl (100 copies only !!} 180G heavy weight audiophile vinyl with insert. A limited number of cds available, as well .and cd lp packages. at a reduced price.
We have an extremely limited amount of colored vinyl LPs for the US. 100 total on yellow vinyl. Just 100! We also have 50 copies on black vinyl for the late comers. Get yours now, it will sell out.