Dr. Boogie "She's So Tuff" Blue vinyl, pin, poster bundle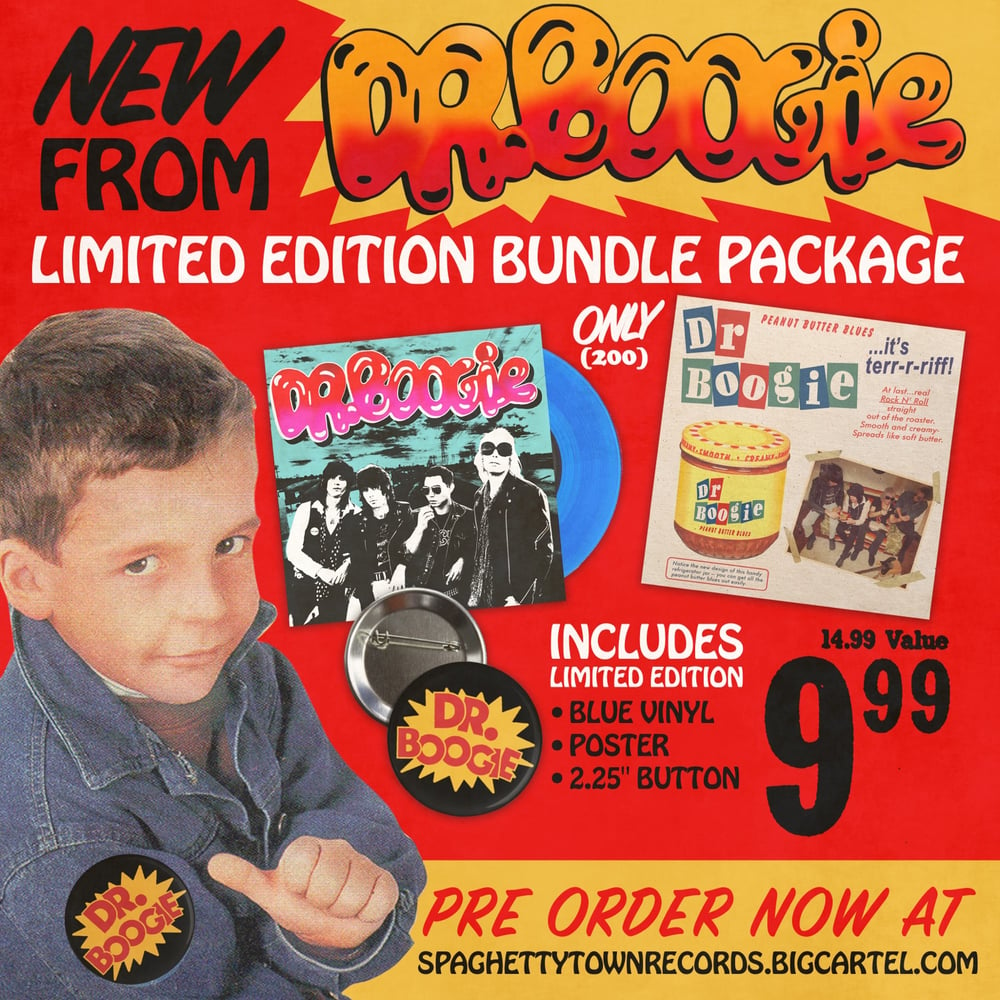 Pre-Order the new single from Dr. Boogie for "She's so Tuff/Peanut Butter Blues" on limited edition blue vinyl (only 200 copies made). A HUGE 2.25 inch Dr. Boogie pin and a Dr. Boogie poster! MP3s come with your order too! Pre-Order yours now, this will sell out. When it's gone, it's gone!
Officially available on December 8, 2017. Only available here!
MP3s are included and will be emailed with every order, on December 8 ,2017.